Our Mission
To provide quality services and friendly environment to our clients and their customers. We are committed in facilitating our clients with exceptionally enviable and safe working conditions, geared-up towards clients satisfaction and employees motivation.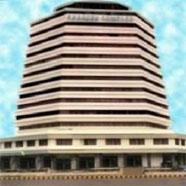 To be the leader in the real estate rental service industry by empowering innovation and having satisfied clients.
About Us
Shaheen Complex Karachi is the first real estate multi-storey building project in the private sector by Shaheen Foundation, PAF. This building is ideally located at the intersection of M R Kiyani, Dr Ziauddin and I I Chundrigar Roads, which is the business hub of Karachi. Shaheen Complex is a 14 story hexagonal slant structure built on 50202 sqft plot, with a covered area of 185415 sqft.

The building was inaugurated by the then Chief of the Air Staff, Air Chief Marshal M Anwar Shamim in 1984 and opened to business in the same year. Shaheen Complex has been a beautiful addition to the Karachi Metropolis skyline, having a unique architectural and structural design. The building is equipped with all the necessary facilities, with latest state-of-the-art assets. It has modern style 3 high speed lifts and 2 high powered Generators capable of taking full electrical load of the entire building. The building is equipped with comprehensive security arrangements which include widespread CCTV system and electronic metal detector security entrance gates.