Welcome to Shaheen Complex Karachi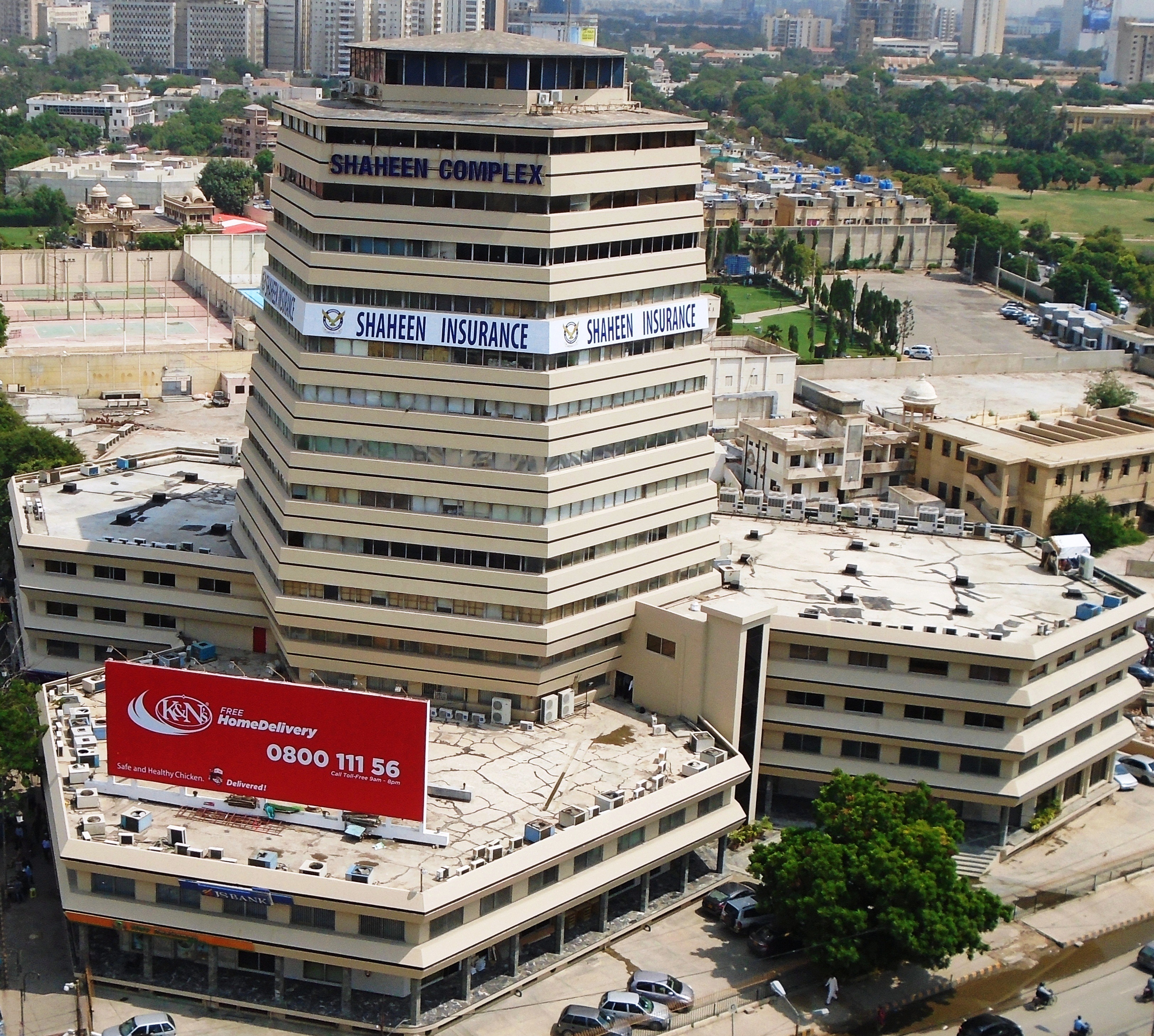 1. Shaheen Complex, Karachi is the first multi-storied corporate building Project executed in private sector by Shaheen Foundation, PAF. The building is ideally located at the intersection of M R Kiyani, Dr Ziauddin and I I Chundrigar Roads, a business hub of Karachi. Shaheen Complex is a 14 storied hexagonal slant structure with 2,09,055 Sqft covered area. The building was inaugurated in 1984 by Air Chief Marshal M Anwar Shamim then Chief of the Air Staff and was opened to business in the same year. Shaheen Complex has been a beautiful addition to the Karachi Metropolis skyline, having a unique architectural and structural design. It is an iconic building and an important landmark of the city of Karachi.
2. The building is equipped with all necessary facilities and is the latest state-of-the-art asset of SF. It has modern styled four high speed lifts, and three high powered Generators capable of taking full electrical load of the entire building to cater for the frequent electric outages. Latest Reverse Osmosis (RO) plant has been installed in the building to supply uninterrupted purified water to its valued clients. The building is equipped with comprehensive security arrangements that include widespread CCTV system and electronic metal detectors and security entrance gates manned by security staff round the clock. Modern Fire detectors and Fire Fighting equipment are installed in the building along with fully trained Fire Fighters who are available 24/7, along with central Public Address system. A very congenial office working environment is ensured through climate control by latest Heating, Venting and Air conditioning technology. Ample parking space is available in the Complex for clients and visitors both.